Businesses of all sizes can use social media marketing to reach potential customers and prospects. Customers are already using social media to interact with brands. You're missing the opportunity to speak directly with your customers through social media platforms such as Facebook, Twitter, and Instagram. Social media marketing can be a powerful tool for achieving remarkable results in your business. It can create loyal brand advocates, drive leads, and even increase sales.
Social Media Marketing for Small Businesses
Here are some important things you need to know about social media marketing for small businesses, the benefits it can provide, and tips for getting the most out of your social media marketing.
What Is Social Media Marketing for Small Businesses?
Social media is a tool for interacting with customers and prospective customers in real-time.
Although there are many different platforms for social media marketing, the most popular platforms include Facebook, Twitter, Instagram, and Pinterest. With each platform comes a unique set of features, capabilities, and rules. Facebook is the most popular social media platform in the world. More than 2 billion people use Facebook every month, which means that more than one-third of the planet's population uses it.
Get Started with Social Media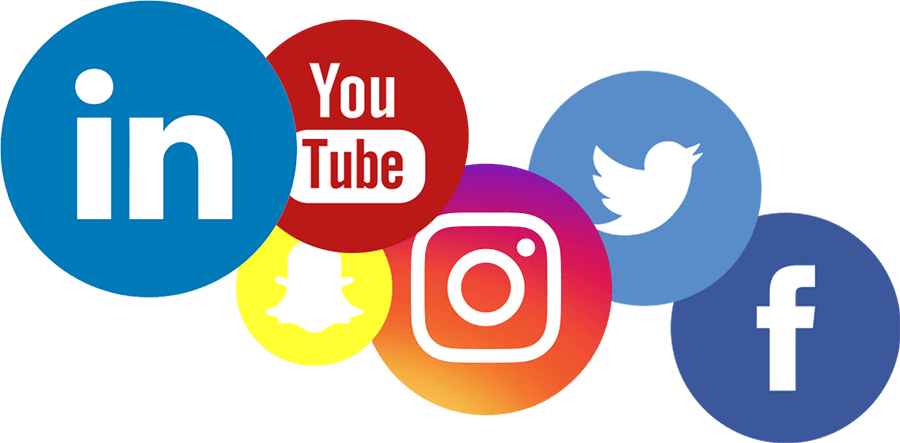 Once you've decided that social media is for you, it's time to get started. Read on for the ultimate guide to using social media marketing to your company's advantage. Create a Social Media Strategy There's more to social media marketing than simply setting up a Facebook or Instagram account.
Your strategy needs to include how you'll leverage your social media platform, where you'll send new content, how you'll respond to new posts from customers, and how you'll use customer content to engage with your customer base. When your strategy is established, you're set to create content and engage with your audience regularly.
Choosing the Best Social Media Platforms
Social media marketing is more than just interacting with your audience on social platforms; it's also about posting, sharing, and engaging with content that will draw in new customers and keep them engaged for as long as possible. Therefore, to attract the right audience to your business, you must be choosing the right social media platforms. The following social media platforms are worth considering for your business.
Facebook
Facebook is the most popular social media platform and the most popular social network overall. it is also the platform with the most power and influence, as well as the most virality. Overall, Facebook is used by almost 2 billion people each month, and more than 90% of the world's population regularly uses Facebook.
Instagram
After Facebook, Instagram is also the most popular social media platform and the most popular social network overall. you can use Instagram to promote your business.
If you want to get information about Digital Marketing then make sure to read this article.
Creating a Social Media Strategy
Social media is a social phenomenon, which means it's not enough to set up a website, list your services, and hope that people will find you. Your strategy should include all of the channels to the social media sites you want to use.
This strategy should include:
Targeting: By picking a general topic (like landscaping) and making sure you're posting at the best times to the most people (like sunrise on a Saturday), you're showing up at the right place at the right time. You'll attract the right customers, and then you can learn more about them.
Engagement: Use multiple platforms to stay in touch with your customers. Following people and viewing their posts and comments allow you to understand their problems and needs and gain insight into their looking for.
Best Social Media Marketing Tips
Here are some tips to help you become a master of social media marketing.
Build A Strong Visual Presence You can't expect to be an effective social media marketer without a well-crafted online presence.
Being seen as a thought leader through your online presence and in your physical marketing campaigns can be powerful. By strategically including logos, images, and language, you can help showcase your brand in a visually appealing manner.
It can also help you convey your messaging more effectively to your customers.
Share Powerful Images: Images are a powerful way to engage customers. They tend to move through multiple channels as social media. They also make an impact because they tend to be much more engaging.
Best Practices for Marketing
Once you get a handle on what social media marketing entails and what tools are available to you, you can set up an effective social media marketing strategy for your business. But how do you get started? Here are a few essential tips to help you get your social media marketing program off to a strong start.
Create Social Media Channels on Your Site Most businesses create their websites, but you can sign up for one of the many platforms to get free hosting and domain name if you don't have the resources to do so. This allows you to create your own social media channels by integrating your site into these platforms with tools like Zapier and Pipedrive.
Conclusion
With all of the major social media platforms out there, it cannot be easy to create a social media marketing plan tailored to your business and needs. Here are a few top tips that can help you get the most out of your social media marketing efforts.
You can quickly build an audience on social media, especially when posting relevant content and joining conversations with other brands. But it's not as easy as it sounds. You need to be on top of social media marketing and understand the difference between advertising and marketing your business. This guide will show you everything you need to know to get started.