People who face the computer screen for a long time in daily life need good support and good posture in front of the computer. Without proper support, people may encounter various problems and may cause serious problems in the near future. But don't worry, here in this article, I will provide you 5 Best Gaming Chair-Available in Nepal, which helps to solve your pain problem.
We may find back pain, muscle strain, neck, head, or possible injuries during exercise, work, or other activities. Therefore, you must maintain a good posture when sitting in front of the computer for a long time.
In order to avoid this serious problem, we can use a gaming chair to solve it.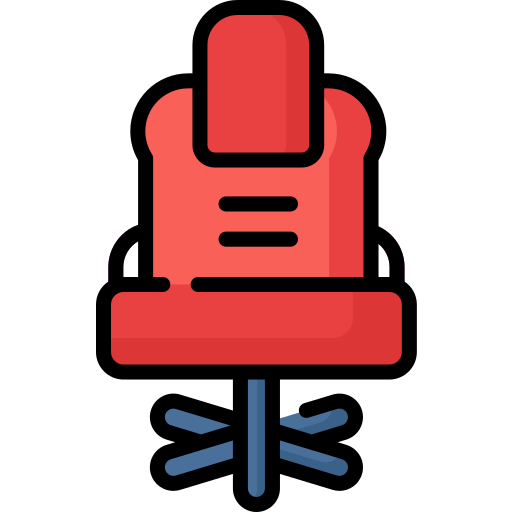 Changing the chair and sitting position can relax your back and maintain health. Most of the time, gaming chairs have good cushions and foam, palm rests, easy-to-tilt backrests, hydraulic pistons, and strong nylon plastic bases to make you feel comfortable when sitting.
5 Best Gaming Chair-Available in Nepal
| | |
| --- | --- |
| Name of Chair | Price in Nepal |
| Fantech Alpha GC-181 | NRs.32,999 |
| Fantech Alpha GC-182 | NRs.34,999 |
| Fantech Gaming Chair GC-184 | N₨.34,999 |
| Gaming Chair 4Merical Edition (Black) | N₨ .25,000 |
| GODFATHER SERIES | NRs.40,500 |
Fantech Alpha GC-181
Fantech GC-181 has a larger size and additional comfort features. This is a comfortable gaming chair from a trusted brand. You can expect and experience the highest comfort when sitting on this chair, as well as the innovative functions of operating the chair when installed on the chair. This model is only equipped with an ergonomic high-back seat, an adjustable armrest design, and detachable lumbar support, making daily playing and sitting makes more comfortable.
Fantech Alpha GC-182
Fantech Alpha GC-182 provides the best build quality and very comfortable leather head and waist support, which better fits your back. It is the best gaming chair with a multifunctional tilt mechanism, including sturdy 2D curved armrests, best base materials, easy-to-tilt backrests of 135-180 degrees, durable PU casters, smooth casters, stability, and system. Hydraulic 4 safety grade piston, powerful nylon plastic base. Generally speaking, this chair is designed to hold up to 150 kg. Compared to a low budget, it looks good and has excellent build quality. It is best for people who play games for a long time and spend a lot of time in front of the host's computer screen.
Fantech Alpha GC-184
Alpha GC-184 is considered to be the best quality and ergonomically designed gaming chair on the Nepal market. In this version, Sear's design is based on a racing seat that has been proven to be automatically ergonomic, providing users with the best Good support and distribution of weight, sitting on a chair and playing for a few hours in front of the computer and office. Each Fantech armchair is made of high-quality materials, perfectly combined with the craftsmanship and technology used in design and production. The Fantech Alpha GC-184 seat is designed to have a better and longer surface to support the human body, especially for users who are taller than 175 cm.
Kunyo Gaming Chair 4Merical Edition (Black)
Kunyo Gaming Chair 4Merical Edition provides a brand new Comfort Design racing chair. According to the supplier, this chair is more efficient, more comfortable, multi-functional, and suitable for all body types. I can think of a metal frame that is not natural but man-made. This provides the perfect place to read, work, or even play games on your computer.
Solti GODFATHER SERIES
Here, we have the newest chair in the Solti Store Nepal Godfather series gaming chair list by James Shrestha. According to the provider, they say the chair helps improve the health of the shoulders, neck, and back. This chair is made using four-way armrest technology. The secret of the chair can be tilted is not very clear, but judging from the chair's structure, it can be tilted 155 degrees.
Conclusion
So here in this article, I have provided you 5 Best Gaming Chair-Available in Nepal. all those gaming chairs are very comfortable and all of those have different features. I have also mentioned its price at the beginning of the article. also, don't forget to share this article with your friends who want to buy a gaming chair in Nepal. thankyou soo much for visiting THATSMYAPK